At the end of September, the SISC Sailing Team traveled to Victoria for the RVYC Fall Dinghy Regatta. Our team was represented by three 420 teams – Rhys Parry and Zach Morgan, Nolan Walton and Anya Neish, and Finley Valentine-Ward and Lugh Lovering.
The regatta is a major event on the racing circuit with over 160 dinghies from Vancouver, Kelowna, and Vancouver Island. The classes ranged from Optis, 420s and Lasers to the speedy 29ers and 49ers. It was an impressive site to see the morning launchings of so many boats.
Royal Victoria Yacht Club generously lent our team 3 boats for the regatta and the team hired a coach from Canadian Forces Sailing Association to have someone on the water with them.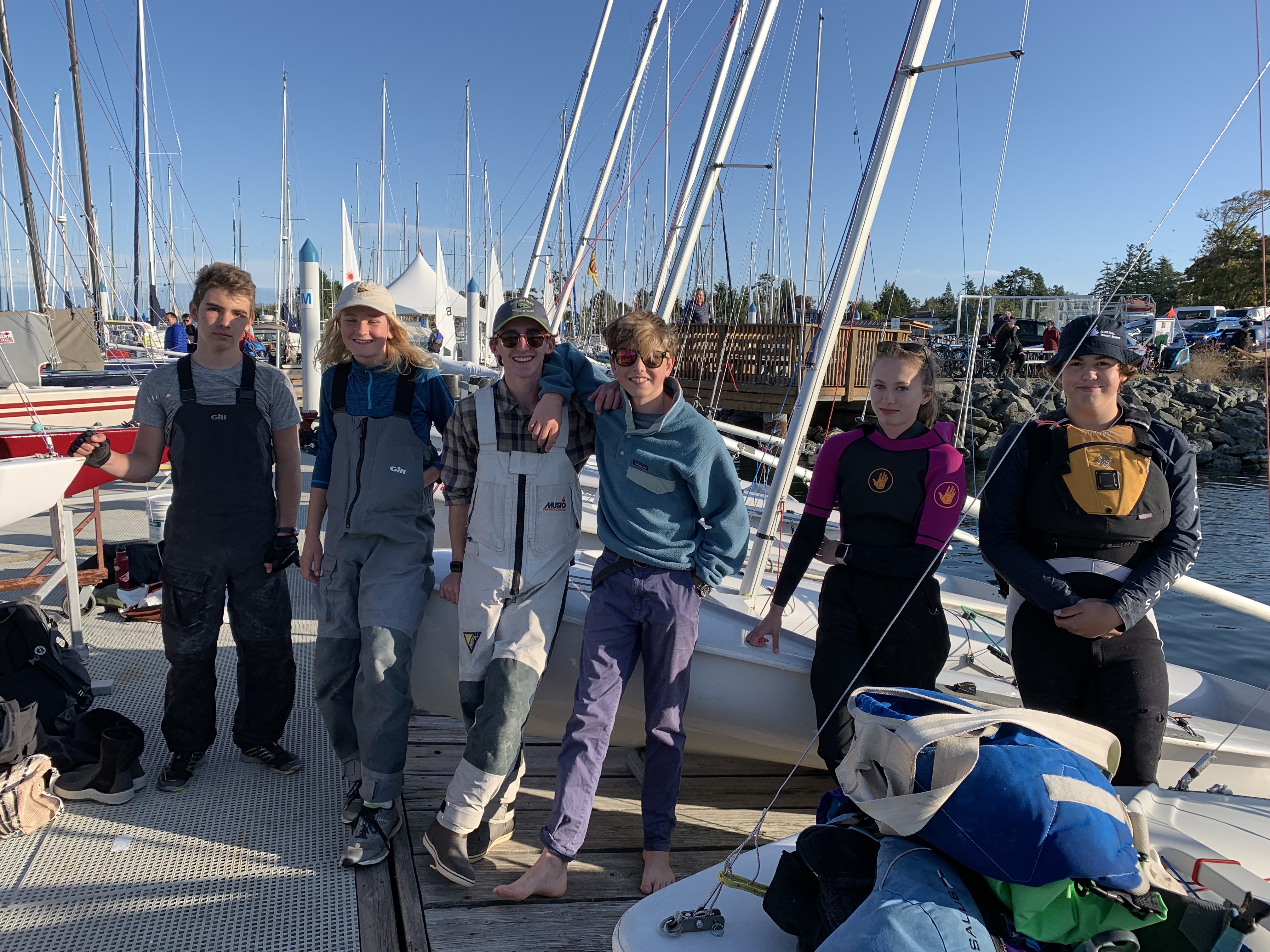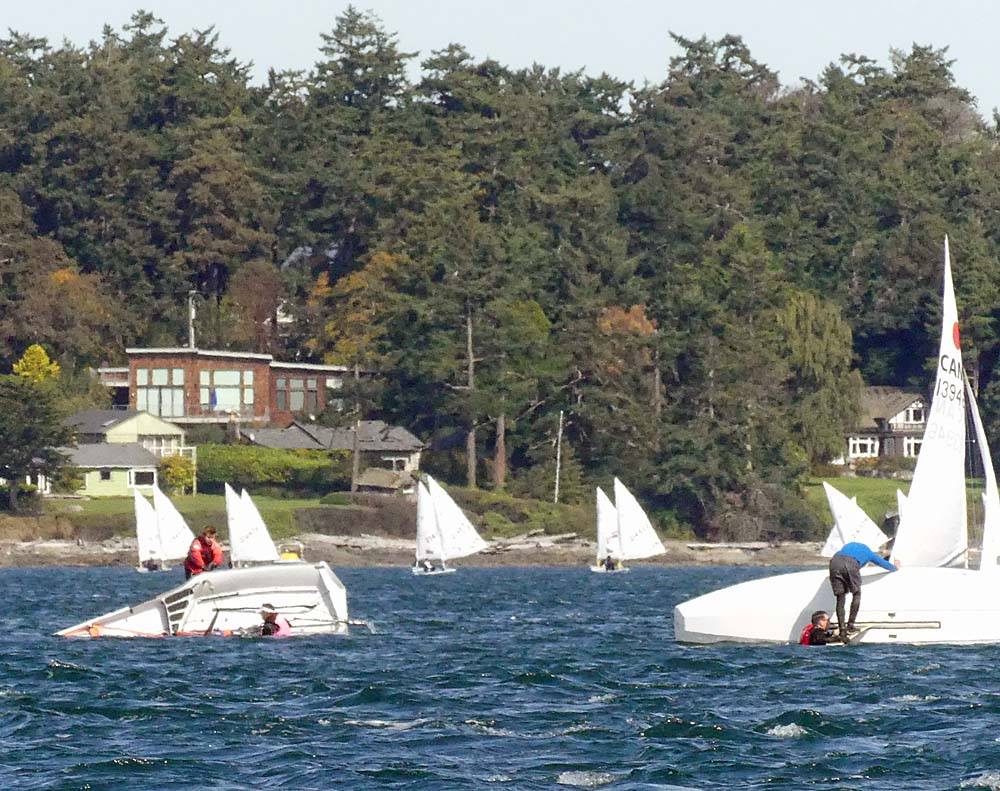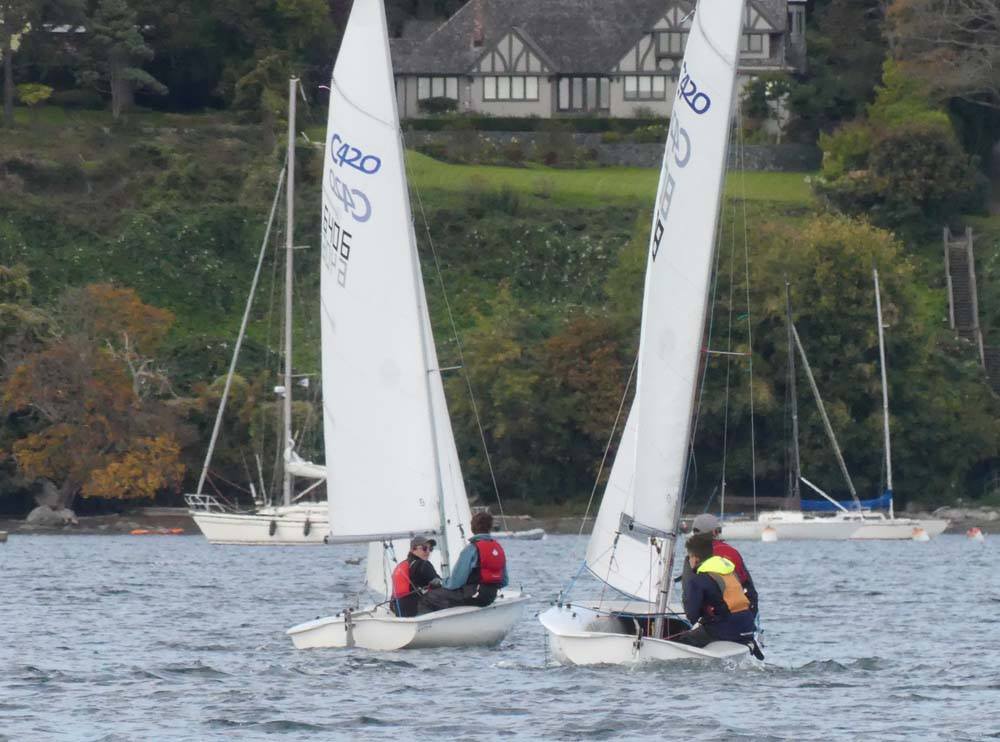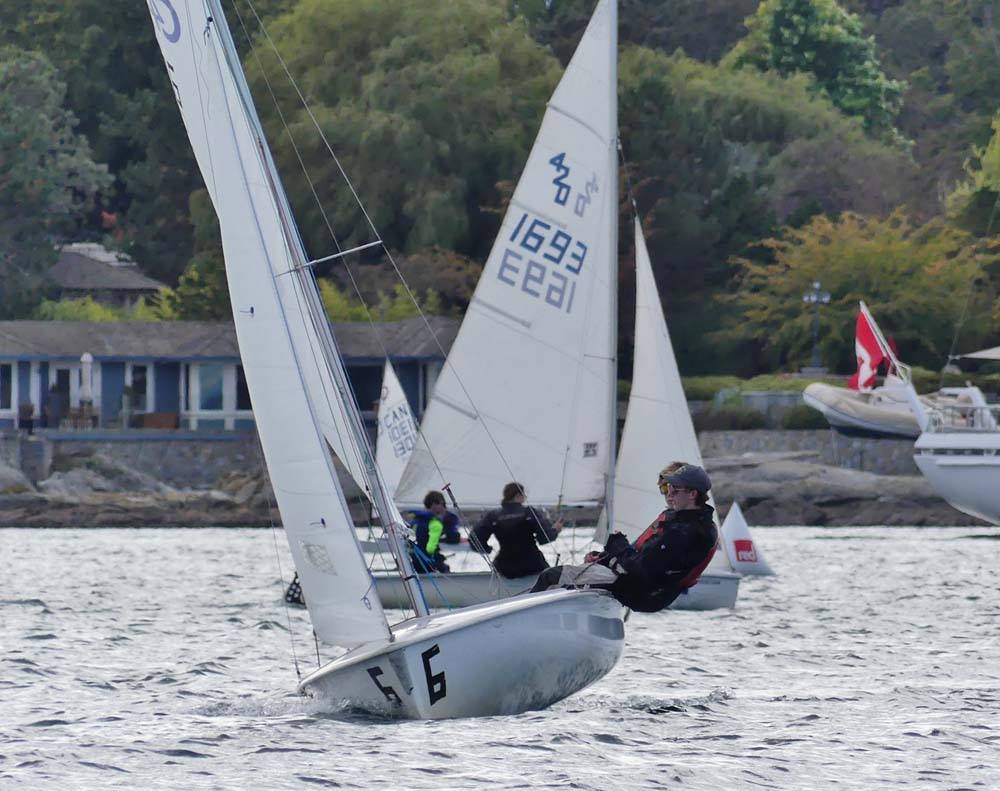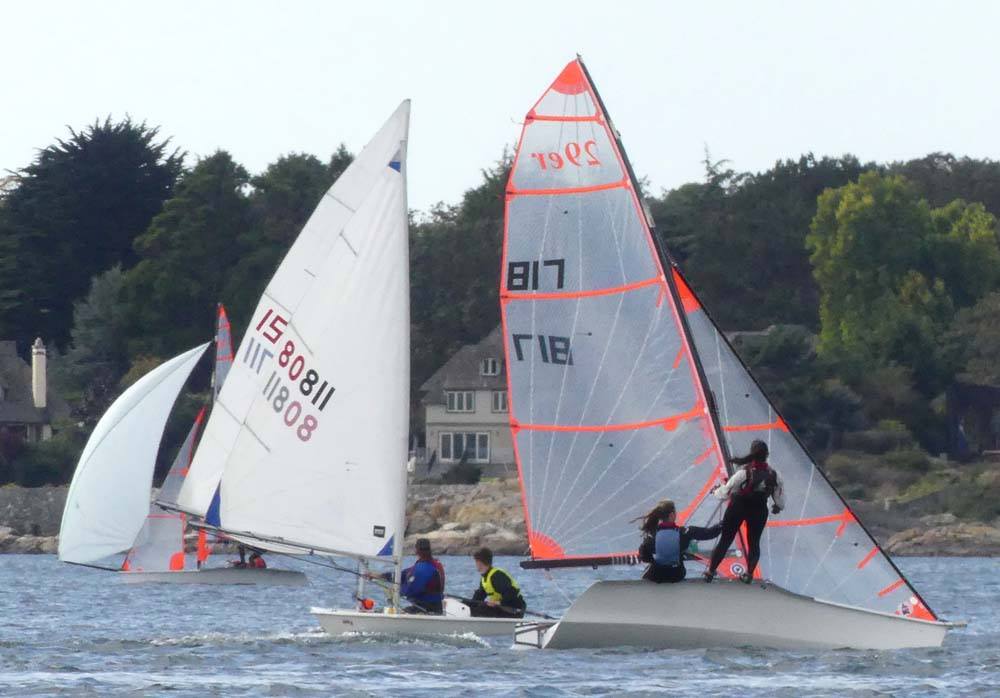 Racers and organizers were a little concerned with the forecast for the first day as it called for a northerly wind building to 35 knots. The SISC team decided to sail smart and stay in the non-flying sails division. Going sideways with a spinnaker in those kind of winds isn't fun. Thankfully the big wind didn't materialize and the racers got in three races in Cadboro Bay.
There were 21 420s on the start line while other boats were waiting for their sequence. It was congested waters and the first time that many of our racers had the experience of a crowded start and having to watch for waiting boats as well. They all did extremely well in a very new situation.
The second day again called for building winds. Race officials held off the starts while the wind peaked at 25 knots. Finally with the wind down closer to 20, the racing began and the 420s were able to finish 2 races. By the end of the day, the wind had died completely down and the CFSA coach needed to tow our team in.
CFSA Coach Charlotte noted of our team that when it was cold, wet and windy other teams were quitting or whining, but our SISC were positive and all continued to sail strongly.
Race Results 420 Non-flying Sails
Rhys & Zach – 5th
Finley and Lugh – 7th
Nolan and Anya – 9th